Do you use Pinterest to promote your ecommerce website?
Pinterest is the youngest and fastest growing social network. When most of the people were thinking that there is no room for a new social media site, Pinterest surprised everyone and became one of the fastest growing social network.
What separates Pinterest from other social networks is that it's an image based network. You can share pictures and images of all types on Pinterest. Another thing is that unlike Facebook and Twitter it is indexed by search engines.
Now being an image sharing network is in itself a big advantage for many businesses such as those operating in Retail, eCommerce and Fashion industry.
You can directly share a product image from your website to Pinterest and that picture will link back to your website. Just make sure the pictures you are sharing are going to attract visitors.
Beauty product retailer Sephora has very interesting insights to share. They are saying that their Pinterest followers spend 15x more than Facebook followers and cost of acquiring Pinterest followers is 5 times less than acquiring a Facebook follower .
John Davis of LLsocial.com says:
"For retailers, the path to purchase from a social network is no more direct than on Pinterest. 'See it, like it, buy it' happens frequently … Even in cases where the path to purchase is not as direct, rarely do you have a social network where linking to for-sale items is done so frequently. You have clear social proof of the desire for the item, you see a picture of it, and you are only one or two clicks away from being on an ecommerce site."
An image is worth a 1000 words this is the secret of success with Pinterest. A well designed image impacts your consumer instantly and this brings them to your website.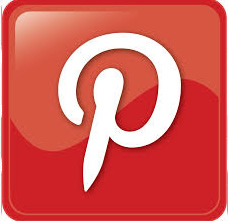 If you have an ecommerce website or selling any other kind of products online than chances are high that you are already using images of your products. So why not use these images in generating even more revenue for your business.
In order to do this you need a well defined Pinterest strategy. Have a look at what others are doing. Most of the companies have built a large following on Pinterest by creating multiple groups, sharing their own and others images and engaging their customers. You can copy the same strategy and start building your Pinterest strategy today.
Free Pinterest Pin-it Button for Magento
Start making the most of Pinterest today and add this handy and FREE Magento plugin to your website to allow users to Pin your products to their Pinterest wall at the click of a button – Magento Pinterest Button